Beverly Hills Solar Power System Installation
Do you know that California homeowners have the most expensive electricity bills in the nation? With that, the government is on a mission to turn half of all electricity consumption in the state into renewable energy in just eight years. So if you're looking for a company that you can trust with your Beverly Hills solar power system installation project, Los Angeles Solar Company is the right one for you.
We are a solar power systems installer company with a team of highly experienced electrical engineers, solar power consultants, and project managers dedicated to helping property owners obtain functional, efficient, and legally precise solar power systems. We offer our top-notch services all while assuring that our clients are getting the best deals for the costs of parts and services as well as ensuring their comfort throughout the entire process. We cover everything from the technical services and engineering aspects up until coordinating with your building owner, utility provider, or homeowners' association for any required permits and paperwork.
When it comes to solar equipment installation services, you won't go wrong with Los Angeles Solar Company. You can trust our 25+ years of experience handling over a thousand installations in the state. Call us as soon as you can and get a perfect solar power system on your roof in no time.
Call Los Angeles Solar Company today at (818) 918-3691 for your Free Consultation with a Beverly Hills Solar Power System Installation expert!
How to Know If Solar Power is for You
There are many factors that one must consider before getting a solar power electric system installed on your property.
Firstly, you must assess your energy consumption. You can check your utility bill and identify how much of your electricity costs are composed of metered electricity (expressed in kilowatt-hours) after taking away administrative fees and delivery costs. It also pays to know how much energy you actually need for your ideal, comfortable lifestyle. If you're thinking of solar installation, you will also want to optimize your energy consumption on your property. You can do this by making sure your HVAC (heating, ventilation, and air condition) systems are in good shape.
You will also need to consider the property itself. Does your house or building have a roof that is good for solar energy harvesting? Many factors affect the capacity of solar panels to obtain energy, such as the angle they are set up, the amount of regular precipitation, the length of the period that they can be directly hit by daylight, and even the physical condition of the roofs. You must also consider how long you will be staying on the property since solar panel systems are designed to last for around 20 years. If you are selling your property anytime soon, you will be thinking about transferring your system to your new property and handling all the paperwork.
We know that getting a solar power system can be overwhelming, especially if this is your first time trying out ecological solutions for daily life. But with Los Angeles Solar Company by your side, you don't need to worry about anything. We can handle everything you need, from checking the potential of solar power harvesting in your area and computing your power consumption to coordinating with legal authorities and your utility service provider. We are here to bring you the best that the solar energy industry has to offer. Just give us a call, and you'll be all set.
Solar Power Installation by Experts
California law allows DIY installations of solar power systems. If you want to do so, Los Angeles Solar Company is here to help with every other aspect of the project that you will need, such as recommending the best layout and acquiring ideal parts and equipment. Otherwise, you can trust that the engineers and project managers at Los Angeles Solar Company are the best at what they do. You can be confident that by the time the installation is complete, you will get a fully working and highly efficient solar power system.
The installation process typically begins with a thorough survey of the property and discussing with the client everything that the project demands. After our experts scan the site, we will provide you with a calculation of the cost-benefit ratio of the solar power system. We will also propose a complete plan that includes a mockup of the panel layout and a breakdown of all the costs that will be involved.
When the details have been finalized, our team of engineers will then develop the solar panel system's design, how it will be placed on your roof, and how we will install it into your property's electrical system. We will contact our most trusted supplier for parts and units and install them with high precision and skilled workmanship. Rest assured that our team strictly follows the California Electrical Code and other relevant regulations when it comes to installation standards.
We can also assist you in obtaining any required permit, such as from your homeowners' association or building owner. We can coordinate with your utility company to apply for net metering. We are also here to supply every service that you need in terms of maintaining the efficiency and quality of your solar power system.
Why Choose Los Angeles Solar Company for Solar Power Installation?
As long-time experts in the industry, we mean well when we say that your Beverly Hills solar power system installation goals are better left to the experts. But why us?
We are passionate about solar energy. More than profit from a business, Los Angeles Solar Company is dedicated to rebuilding the clean energy industry and helping homeowners, landlords, and property managers gain dependable and affordable solar power systems. The powerful energy system that used to be difficult to obtain can now be provided to your property after just one call. With us by your side, all the aspects of solar power installation can be managed and handled by just one service provider.
We can give you the best deals in the market. We are confident to say that when it comes to competitive prices, we are among the best in the business. We are able to provide the best and most reasonable solar power system and installation costs to our clients. Firstly because we put a high priority on giving accurate and honest consultations and property inspections for our clients, avoiding overpaying for both products and services. We also directly coordinate with wholesalers, allowing us to offer the lowest possible prices to our clients.
We offer a complete Beverly Hills solar power installation service package. Installing solar power systems takes more than just the physical work of setting up devices on your roof and working on your electrical systems. There are many aspects that should be properly addressed, such as coordinating with authorities and optimizing the energy efficiency of your property. With Los Angeles Solar Company, all you need to do is ask the questions. We can assist and handle each part of the process if you want to.
Free Consultation – Solar Power System Installation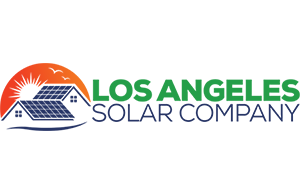 The estimated period of a solar panel system's investment returns is about six years. We know that you have more questions. So if you're looking for top-notch solar equipment installation services, feel free to contact us at your convenience, and our solar energy experts will be there to accommodate you. We are here to help you make the best decisions about going green in energy consumption.
When it comes to investing in new and more environmentally friendly technologies, you can't settle for less. Go for the best Beverly Hills, CA solar power system installation company—Los Angeles Solar Company!
Call Los Angeles Solar Company today at (818) 918-3691 for your Free Consultation with a Beverly Hills Solar Power System Installation expert!