Santa Monica Solar Energy Equipment
Are you planning to get a solar panel system installed in your home or business? Solar panel systems don't just involve a solar panel, racks, and cables. It involves a wide range of equipment that allows solar energy to be converted into electricity, such as inverters, mounts, and racking systems. Each piece of equipment plays a key role in the system, and it is crucial that it is installed correctly for the entire system to work flawlessly.
If you are new to installing solar energy equipment, knowing what each solar energy equipment does will help you understand how to maximize your solar energy system. While some manufacturers offer easy-to-understand solar energy systems for DIY use, nothing beats the ones that will last for decades. A trusted solar equipment supplier can deliver premium solar energy equipment and get it installed on your property.
Los Angeles Solar Company offers high-quality Santa Monica solar energy equipment for both residential and commercial properties regardless of their size and budget. From solar panels to their mount, the company will provide all the equipment you will need for your solar installation project, and our team will explain how they work, as well as install it for you. We guarantee that the prices for these solar power equipment are within your budget, and the same goes for our service.
Call Los Angeles Solar Company today at (818) 918-3691 for your Free Consultation with a Solar Energy Equipment expert!
Parts of a Solar Energy System
A solar energy system is comprised of components that ensure the sunlight is converted into the right amount of electricity for the property using it. Depending on the property, additional equipment may be added to cover the solar energy requirement the property uses every day.
Normally, the system will comprise these five major components:
Solar panels are the main components that capture the sun's energy and store it. These panels are made from silicon semiconductors, which can capture the sun's energy and create a direct current (DC) charge. The amount of energy that each panel produces varies, but when grouped together, it has the capacity to create electricity up to thousands of watts each year.
As mentioned above, solar panels create DC charge when it captures the sun's rays. However, before it is ready to use as electricity, it has to be converted into an alternating current (AC). In order to do this, inverters are used to regulate the charge and change the DC to suit the right AC requirement for the property. Inverters also connect the entire solar panel system to the main electric lines.
There are two types of inverters used for solar power systems: central inverters and micro-inverters.
Central inverters are cheaper than its counterpart and are used for solar power systems that have more access to solar energy. They have the ability to convert solar energy from a solar array regardless of their size. The size of central inverters is similar to the solar panel and is usually installed indoors. It is recommended that central inverters are connected to solar panels with the same specifications and work in the specific conditions it is made for.
Microinverters, on the other hand, are used for solar power systems that have blocked access from the sun. Because of their size, these inverters are assigned to their specific solar panels, requiring regular monitoring to see how much solar energy is produced by each panel. It also increases the price for these components, but, it does offer a clearer picture of how well the system creates solar power for the property. Microinverters are also utilized for solar energy systems that do not work with central inverters.
Regardless of what type of property it is, solar power systems are installed mostly on the roof or on the ground. In order to keep it in place in their installation location, racking systems are utilized to support the panels.
Ground mounts are ideal for solar panel installations on open spaces, like solar farms. Open spaces will allow large solar systems to be used and open solar power to places that have limited roof space. Ground mounts are made with aluminum and galvanized steel and held up with concrete pillars.
Roof mounts, meanwhile, are divided into two types: ballasted and flush. Ballasted roof mounts use ballast trays made from polyethylene, reducing the need to puncture the roof and weaken its structure. It is also ideal for flat roof installations, like in commercial establishments. On the other hand, flush roof mounts will help the solar panels to be mounted on angled or pitched roofs. Since it is tied to the existing roof frame, it is waterproof, so it won't get damaged easily. It is the recommended mounting choice for roofs made from asphalt shingle roofs and those using micro-inverters.
Performance Monitoring or Tracking Systems
As a way to help users and maintenance teams to determine if the system is working well, performance monitoring or tracking systems are included in a solar energy system. This system allows the user to see how much power is being generated, as well as what issues the solar panels are having so they can be repaired immediately. Monitors can be installed with your panels or monitored with a special app or cloud-based program.
Our tracking system makes it easy to monitor the health and performance of your system. With it you can:
View Energy Production by the Month, Day or Hour,
Analyze Performance Against Historical Weather Data, and
Run Reports of Energy Production and Energy Usage From the App.
In addition to having all this data available at a glance for you, Los Angeles Solar Company also monitors the systems to ensure everything is running smoothly. If a panel starts malfunctioning, we get alerted right away and we send our guys to install a replacement immediately.
Our monitoring service applies when you choose our microinverter systems – which is our #1 recommendation.
We do also provide central inverter systems to homeowners that insist on it. However, with a central inverter, if one of the panels malfunctions, there is no way to know about it until you get a surprise bill from the electric company at the end of the month.
With our preferred micro invertors and monitoring system, we can detect issues immediately and get them corrected right away so the system continues to run with minimal time lost and no surprise bill.
Finally, residential solar energy systems do come with energy storage that will allow the panels to store extra energy that they can use during the evenings or harsh weather conditions. Although net metering is offered in Santa Monica, where homeowners can use the electrical power grid as storage, batteries can be ideal in their given location. Lithium-ion batteries are often used for solar power, but it is pricey compared to other options.
Full-Service Solar Energy Equipment Vendor
Whether you are installing new solar power systems in your home or business, Los Angeles Solar Company is your solar energy supplier.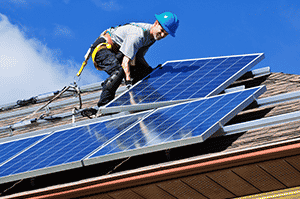 Our company has been offering solar power for years now and has made long-lasting relationships with trusted solar power equipment vendors and suppliers. When we receive a project, we will directly negotiate with our partners to get high-quality solar energy equipment for the project while keeping the prices low to match the client's budget. We also take our time to explain to clients how each component works, visit the location for a full assessment and guide you through the process as we install your new Santa Monica solar energy equipment.
On a budget, but still, want to have a solar energy system installed on your property? Not a problem! We offer various financing options to help you with the payments, and we will even help you apply for incentives. You also don't have to worry about permits because we will handle that and directly speak to your utility company to get your new solar energy system hooked to your main power lines.
Free Consultation Today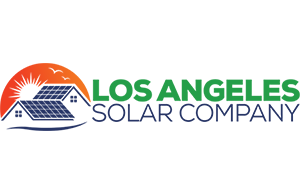 Solar energy can definitely change the lives of many Santa Monica citizens looking for affordable and stable electricity, but they must get the right system for their properties from a trusted solar power equipment vendor.
At Los Angeles Solar Company, you will not only get the right Santa Monica solar energy equipment for your property, but you will also get a team who can do the installation for you for a reasonable price. To learn more about our services, reach out to us through our hotline, and we will gladly answer all your questions and start your solar energy experience.
Call Los Angeles Solar Company at (818) 918-3691 for your Free Consultation with a Solar Energy Equipment expert!