La Canada Flintridge Solar Power Inverters
Are you looking for industry-grade La Canada Flintridge solar power inverters? You need to get them from a company you can trust. And you won't go wrong with Los Angeles Solar Company.
Asking the importance of inverters in solar panels is like asking what it would be like if you don't have a solar power system at all. Inverters make up the part that makes solar panels usable. They manage the DC-AC electricity inside the apparatus so daily devices and appliances can make use of the energy collected from the sun. The kind of inverter installed in a solar power system also affects the cost, energy efficiency, and functionality of the entire set.
With the crucial importance of a good, working, and appropriate inverter in your solar power system, you cannot afford any less than the optimum choice. Let Los Angeles Solar Company help you make the right decision.
With over two decades of experience in the solar industry, our company's team of solar power specialists and engineers is just what you need to help you obtain the best solar inverter you need for your system. We have an impressive resume of more than a thousand installed solar power systems in both residential and commercial buildings. We also guarantee our clients that we can provide them with the best prices that they'll ever see in the market.
For La Canada Flintridge solar power inverters that bring your solar power system to its fullest potential, contact our company today. Let us be your partner in going clean energy!
Call Los Angeles Solar Company today at (818) 918-3691 for your Free Consultation with a La Canada Flintridge Solar Power Inverter specialist!
The Best Inverter for You
In a solar power system, the job of the inverter is to convert the DC electricity acquired by solar panels to AC electricity, which is the form that works with most electronic devices and appliances. Inverters today have also been upgraded to execute other functions like performance monitoring. Some are even capable of connecting to the internet for a much easier way to manage your solar system.
Inverters come in several types in the market. You have your classic string inverters, your heavy-duty central inverters, your upgraded microinverters, and your new battery-powered inverters. Each one has its own set of advantages and disadvantages.
1. String inverters
As we all know, solar panels are laid out in rows and columns, like a spreadsheet. With string inverters, a "string" is attached to each individual panel and is in charge of bringing the DC the electricity to the inverter from that specific panel only.
String inverters are a classic and reliable inverter type for solar energy apparatuses. They, however, have a disadvantage. Since the strings are all connected to one main inverter, if a few panels get covered by, let's say, a tree shade, the performance of the rest of the panels and strings will be reduced to how low the shaded panels are performing.
This is why many homeowners with string inverters would prefer adding power optimizers. Also called "smart module," optimized string inverters have special devices built into each panel that reduces the negative effect of shading the array. This setup of string inverters and power optimizers is comparable to the efficiency of microinverters, yet they are relatively cheaper, making them a rising star in the solar industry.
2. Central inverters
The difference between central inverters and string inverters is that the former are just larger and have more capacity to hold more strings and electricity. Also, instead of the string being attached directly to the inverter, a central inverter holds all the strings in a combiner box which then transfers the electricity to the central inverter.
Central inverters are mostly used for systems of a larger scale with solar arrays that have a more reliable, consistent efficiency (e.g., commercial establishments with large roofs and no nearby obstructions that can cause shading). This inverter type needs a combiner box and a pad, but they have fewer parts overall compared to the standard string type.
3. Microinverters
Microinverters are the solution to the shading problem that string types have. Instead of a single inverter working on each string per panel, microinverters are installed in each panel. This design allows maximum efficiency for all panels, even if some are compromised due to shading. So even if your array is irregularly placed and has parts with different angles, you won't have to worry about getting the optimum efficiency. Also, microinverters today enable users to monitor the performance of each panel.
Microinverters are a bit more costly than the other types, but they are worth it. They can be purchased either separately from the panel system or as an integrated set, making installation much easier.
4. Battery based inverter/chargers
Lastly, solar storage technology has allowed the invention of battery-based inverters. Their main advantage is that because they have their own renewable energy batteries, they can stay functional regardless of the electricity grid's performance. They can be connected to the grid, grid-interactive, or off-grid.
Identifying the optimum choice for an inverter depends on many factors, including your roof layout, geographical weather, sunlight obstructions in your area every minute of every day, and of course, your budget. If you need help deciding on the best solar power inverter for your solar system, just give us a call. We can give you the best expert advice we can provide, as well as every product that you need to complete your system. We offer inspection services to determine how we can best design your solar panels and which inverter type would be appropriate for you.
Solar Power Specialists at Your Service
If you're looking for trusted and reliable solar inverter suppliers, then you came to the right place. Los Angeles Solar Company has been in the clean energy industry for almost three decades. We know the ins and outs of the business, especially where and how to acquire the best state-of-the-art products for the lowest prices possible.
By working with wholesalers, we guarantee that these high-quality inverters, generators, batteries, panels, and entire solar energy systems that we can offer to you are at both their best condition and price. Rest assured that if you work with us, you will not overpay on any product or service that we provide.
As a solar inverter vendor, Los Angeles Solar Company puts a priority on us being both a business and an advocacy group. We are passionate about what we do; that's why we have worked on more than a thousand solar panel systems over the years.
As the state government plans on making half of all energy consumption in the state sourced from renewable energy, we also aim to help as many homeowners, landlords, property owners, and business people as possible get reliable and affordable solar power resources. And while we know that solar energy systems are not the cheapest technology out there, we also believe that they can bring great change to our communities. And we are here to be the best bridge between them and the people we work with.
So if you're looking for classic string inverters with integrated optimizers, a heavy-duty central inverter, or high-end battery-powered inverters that you can really invest in, Los Angeles Solar Company has got you covered.
Complete Solar Power Supplier and Installer
If you're looking for the best inverter to complete your solar power set and you need experts to help you install and set them up, Los Angeles Solar Company has got you covered. On the other hand, if you are just stepping into the clean energy industry, don't worry. You came to the right people.
As leading solar power experts, we offer a complete service package that covers everything that needs to be done when setting up entire solar power systems in any kind of residential or commercial building. From the initial consultations, site inspections, project proposals, budgeting, and engineering design sessions to the system installations, electrical work, permit acquisition, and every maintenance task, we can do everything.
Our company is composed of highly trained and experienced solar energy specialists, electrical engineers, and project managers that can handle the entire project. Installing entire solar power systems requires expertise in photovoltaic technology, construction work, and legal codes for solar energy installation. And our team is well-versed in all these fields of knowledge.
If you work with us, we will first conduct free site inspections so we can see what we're working with. We will take a look at your roofs and ceilings, and our engineers will provide a proposal for the layout of the panels and how the wiring will be set up. We will also show you the best budget proposal that we can produce based on the costs of your product preferences. Once all the details have been finalized, we can also handle every permit that you need to acquire with local authorities. The installation procedure, like our energy, will be clean and efficient. And throughout the entire process, all inquiries are welcome. Our experts will be there to guide you through every step of the way.
Free Consultation on Solar Energy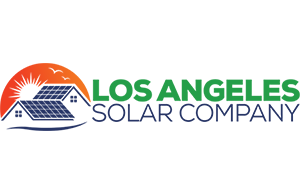 Don't know where to get the best La Canada Flintridge solar power inverters? You don't need to look any further. Los Angeles Solar Company is here to provide the best and most reasonably priced inverters that you can find in the state. Coupled with our excellent team of solar energy experts and their stellar customer service, you know you hit the jackpot when you work with us.
Give us a call and enjoy our free consultation where you can ask all your inquiries about solar energy systems, inverters, and all the components available in the industry. We'll be there to tell you how much we can help you out!
Call Los Angeles Solar Company today at (818) 918-3691 for your Free Consultation with a La Canada Flintridge Solar Power Inverter specialist!