Pacoima Solar Powered Generators
The California government is planning to make half of all electricity usage in the state sourced from renewable energy. Come join the movement towards cleaner energy by investing in top-of-the-line Pacoima solar-powered generators from Los Angeles Solar Company.
With over 25 years of experience in the clean energy industry and over a thousand solar power systems installed in private properties, Los Angeles Solar Company is confident in our capacity to provide you with the best of the best. We know that solar-powered generators don't come cheap. So we are here to assure you that with us, you won't overpay nor receive subpar products. You will get nothing less than high-quality, state-of-the-art solar power equipment.
Enjoy free consultations from highly seasoned solar energy experts and electrical engineers when you give our number a call. Just tell us what you need, and we'll be there to give you the best that we can offer.
Call Los Angeles Solar Company today at (818) 918-3691 for your Free Consultation with a Pacoima Solar Powered Generator expert!
How Does a Solar Generator Work?
Aside from the solar panels themselves, solar generators are classically made of three main components, each having a vital purpose in the system. They are the battery, charge controller, and inverter.
The battery is where energy is stored. There are two main types of solar generator batteries based on their primary material: the lithium-ion battery and the lead-acid battery. The latter is cheaper and more available in stores. But ever since 2016, lithium-ion batteries have been more efficient and advantageous, although more expensive than its predecessor.
The charge controller of a solar generator keeps the battery from overcharging, protecting the durability of the entire system. It does this by regulating the current and voltage of the solar panel electricity that goes to the battery.
Finally, we have the inverter. This part converts DC (direct current) electricity to AC (alternating current) electricity. What do these mean, and why are they important?
To put it simply, DC electricity is the kind that is stored in batteries, while AC electricity is the one that works with most home appliances and devices, such as toasters, washing machines, and refrigerators. Basically, the inverter is the apparatus that allows people to use the solar generator's electricity to power up most devices and appliances.
What a Solar Generator can Do for You
To put it frankly, even our Pacoima solar-powered generators are not the cheapest devices to have. But do they offer incredible benefits? Yes, they do.
Firstly, solar-powered generators provide clean, off-grid energy, or energy that does not come from the main mega powerplants from which everyone gets their electricity. Simply put: it's free. You get environmentally friendly energy for about 30 years, which is the typical lifespan of solar generators.
Generators are there to provide energy when grid electricity is unavailable. Such situations include city blackouts or when you're going to a remote place to camp, fish, or isolate. But the advantage that solar generators have over the more usually used gas generators is they are quieter, lighter, and require a lot less maintenance.
Aside from adding to the pollution problem of the world, gas generators also emit noise pollution whenever they are used. Solar-powered generators do not. And while you'll need to carry around fuel whenever you use your gas generator, you will only need to bring the lighter solar generator, and you're good to go. Finally, while gas generators last about a decade longer than solar generators, the former are notoriously demanding in terms of maintenance, requiring checkups every now and then.
Solar power generators are true investments. They make emergencies and life easier. If you find that you need them in your inventory, you know you can settle for less than the best that the market has to offer. Get yours only from the most trusted solar power generator vendor, Los Angeles Solar Company. From complete solar power gen-sets to parts like inverters and batteries, we got it all for you!
Top-Notch Solar Power Experts
Find the best Pacoima solar-powered generators at Los Angeles Solar Company. Call us today and tell us anything you need from the solar energy industry. We will be there to tell you how we can provide only the best in the market.
Los Angeles Solar Company is a team of seasoned engineers and solar power experts that have over two decades of experience setting up solar power systems and handling solar generators. When we say we are dedicated to the expansion of renewable energy in the world, we know that we have proven it already. We are passionate about our work in helping people get easy, direct, informed access to clean energy.
It is also a priority for us to offer only the best, honest, and reasonable costs to our customers. We directly deal with wholesalers so we can get our customers the lowest prices for the products they purchase. Whenever a client wants to have an entire solar power system installed on their property, we always make sure that they do not overpay for both solar electricity products and the services that we provide, which range from site inspections for solar panel design to entire installation procedures.
You can rest assured that with us as your solar-powered generator supplier, you will not only get the best available unit. You will also get it at the best price on the market. And to top that off, whatever you need, whether advice and recommendations for solar power systems and generator parts or installation and repair services, we got you covered!
Get a Solar Power System!
Solar-powered generators are amazing investments that anyone should have. But why stop there? Why settle with having clean energy when off-grid electricity is not available? Why not install an entirely eco-friendly and cost-efficient solar energy system in your home or business building?
Call Los Angeles Solar Company if you're interested in upgrading your property's energy source to a cleaner and more efficient technology. We have the whole service package ready for you as well as every product and equipment needed. We can do a free inspection of your area and check the feasibility of having a solar panel system on your roof. Once you give the green light, we will acquire the top-of-the-line apparatuses from the most trusted wholesalers and begin installing them on your property. We can also handle every coordination move needed with your utility company, local authorities, and other institutions. All the paperwork and logistics involved in setting up the entire solar power system will be handled by our team.
Free Consultation on Solar Energy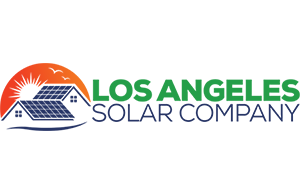 Because investing in solar energy devices and systems does not go cheap, we know you will have a lot of questions should you decide to get them. Don't worry; we are here for you. You can contact our number and ask your inquiries away. Our solar energy experts will be there to accommodate you.
Los Angeles Solar Company is the right place to look for Pacoima solar-powered generators. Let us help you change your life towards a cleaner, more energy-efficient upgrade.
Call Los Angeles Solar Company today at (818) 918-3691 for your Free Consultation with a Pacoima Solar Powered Generator expert!